Seasonal Reflection Demonstrates Opportunity to Help Others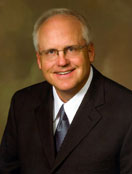 By John B. Lund, President and Chief Executive Officer
I love the holidays. I take pleasure in the sights and sounds, the lights and aromas, the hustle and bustle, my friends and family. It may sound strange, but I actually enjoy winter and the challenge of a major snowstorm.
My reflections during this time of year bring about cherished feelings of peace, joy, and the comfort of a warm fireplace. Recently, I thought about my Grandma Lund. She was a very bright yet humble individual, who from the world's perspective possessed little. To my knowledge, she never drove a car or traveled far from home.
My grandmother was a young lady when she and her family emigrated from Denmark to America. Over time, she learned English, but I will always remember her accent, something that fascinated me as a boy.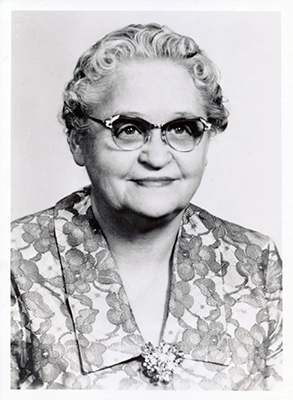 She married and became the mother of nine children, six boys and three girls. Her husband (the grandfather I never knew) unexpectedly passed away on Christmas Eve in 1941 at the young age of 47. Then widowed, she never re-married, worked hard, and raised a large family on her own. She was employed at a local laundry to help pay the bills. Of course, the older children pitched in, including my father.
Grandma Lund had more than her share of heartaches. She lost a young son when he drowned in the Ogden River during a high spring run-off. She spent days searching for him, until the body was finally located a considerable distance away. She lost another son during the D-Day invasion of World War II. Through all of her trials and disappointments, she remained hopeful, faithful, and devoted to her family. All of her surviving children grew to be outstanding individuals and raise beautiful families of their own.
As I consider her life and the seasons I spent with her, I recall humble circumstances, with few gifts under a small Christmas tree. I remember hard-tack ribbon candy in a small dish and cookies in a pink jar. Frankly, back then I didn't like that candy at all, but today it serves as a sweet memory of Grandma Lund.
Another vivid recollection of mine is the ongoing service my dad and mom, as well as other relatives who lived close by, provided to her. This included frequent visits, weekly lawn mowing, home maintenance, rides to doctor appointments, and running other errands. As a young boy, my parents encouraged me to assist as often as I could, and I remember feeling better about myself after doing so. I will confess that I was usually rewarded with a dime or quarter, which I spent at Farr Better Ice Cream across the street.
During the holidays, our hearts and actions turn toward others as we greet family, neighbors, and friends. The idea occurred to me that a tremendous amount of good could be accomplished if all of the more than 740,000 members of America First Credit Union made it a point to perform one additional act of kindness for someone in need this year. I am going to make it a personal goal and will encourage our team at America First to do the same. We invite you and your families to join us. Together, we can help make the world a little better.
Thank you for your membership. On behalf of the staff and volunteers of America First Credit Union, I wish you all a happy, safe, and memorable season.